Sunday 08 July 2012
Steps star Claire Richards: I woke up in Dane Bowers' bed and had to do the walk of shame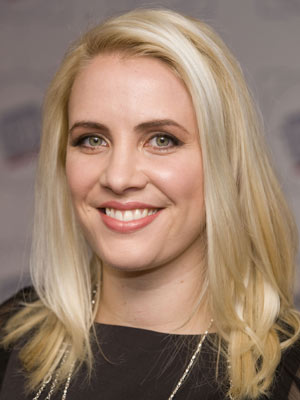 Claire Richards married her second husband, Steps' former publicity manager Reece Hill in 2008
Former Steps star Claire Richards admits she's a love cheat.
In her frank new autobiography All Of Me, she confesses she woke up next to Katie Price's ex - Dane Bowers while married to first husband Mark Webb.
'I got a cab back to the hotel with Dane, and we both said goodnight and went our separate ways,' recalls Claire.
'I wasn't ready for the night to end so I decided to knock on Dane's door and ask him if he could help me undo my dress!
'We chatted for ages and then he started kissing me and then we ended up having a bit of a fumble, although we didn't have sex.
'I woke up in his bed fully clothed the next morning and had to do the walk of shame.'
Although her marriage to Mark wasn't working out, Claire still felt regretful.
'I gave Dane a lift back to London and as I dropped him off I said to him, "I'm married; I can't do this,"' says Claire.
'I put what happened with Dane to the back of my mind and tried again to make our marriage work - but it still wasn't right.'
Claire, 34, is now married to first love Reece Hill and has two children, Charlie, four, and Daisy, two.
Claire's autobiography All Of Me is out now.
SEE PICTURES Katie Price and Leandro Penna: a love story in pictures>>
SEE PICTURES Katie Price and Peter Andre: A love story in photos>>
SEE PICTURES Katie Price and Peter Andre - after the love split>>
Jessica Weston