Wednesday 27 June 2012
Jennifer Aniston and Justin Theroux's bust-up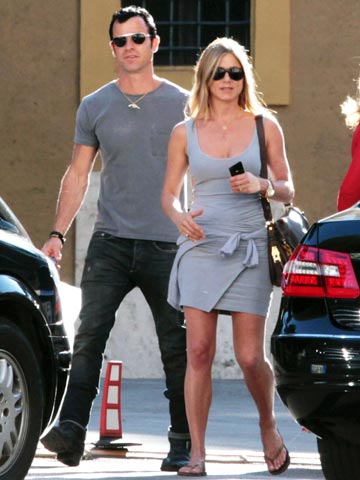 Jennifer Aniston and Justin Theroux recently celebrated their one-year anniversary
Oh no! They may look like love's young(ish) dream, but Jennifer Aniston and Justin Theroux have had a secret row - over Brad Pitt!
The pair flew to Paris and Rome to celebrate their one-year anniversary, but Jen nearly blew it by referring to the time she and Brad holidayed in France.
Jen, 43, even took Justin, 40, to Le Stresa, the same restaurant she went to with Brad in 2004.
'She just kept going on about 
when they went to Paris,' reveals our insider.
'Justin muttered something about how lame and insulting 
it was and things just exploded.'
Fortunately, the pair managed 
to patch things up by the time they reached Vatican City.
Read more Hollywood gossip in Now magazine dated 2 July 2012 - out now!
SEE PICTURES Jennifer Aniston Style File>>
SEE PICTURES Celebrity hair: Jennifer Aniston's styles over the years>>
SEE PICTURES Jennifer Aniston goes topless for perfume ad>>