Wednesday 27 June 2012
The real reason behind Johnny Depp's split - Vanessa Paradis found texts from Amber Heard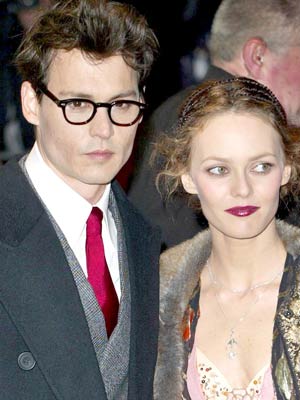 Johnny Depp and Vanessa Paradis have two children together
They'd been together for 14 years, had two children and until recently appeared to be one of the few genuinely happy showbiz couples.
But last week, after five months of speculation, Johnny Depp and Vanessa Paradis finally called it a day.
Although many may have seen it coming, few know what really happened between the once loved-
up pair.
Here, in a Now exclusive, we can reveal that it all came to 
an end after one explosive row seven months ago when Vanessa, 39, discovered flirty texts from 26-year-old actress Amber Heard on Johnny's mobile.
Sources close to Johnny, 
49, claim Vanessa had been snooping on his phone and went 'absolutely ballistic' after her shock discovery, throwing the Pirates Of The Caribbean star out of their home.
It happened just weeks after Johnny had raised eyebrows 
by openly wrapping his arm around Amber at the London premiere of their film The Rum Diary on 3 November.
'That row was the beginning of the end,' explains our source.
Read the full story about Johnny Depp and Vanessa Paradis in Now magazine dated 2 July 2012 - out Now!
Johnny Depp was voted one of Now's 50 sexiest men ever>>
SEE PICTURES Johnny Depp at the Pirates Of The Caribbean: On Stranger Tides premiere>>