Monday 25 June 2012
Katy Perry taking career break to get over split with Russell Brand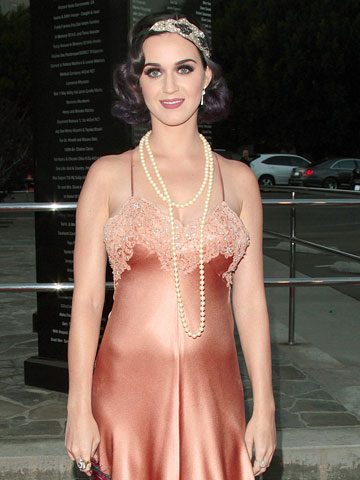 Katy Perry broke up with Russell Brand in December 2011
Katy Perry is taking a break from music to get over her split with husband Russell Brand.
The 27-year-old singer will step back from August, which is around the time her and comic Russell's divorce will be finalised.
'It's going to be alright for people not to see me for a minute,' says Katy.
'I have to recharge my batteries and hopefully I'll come back with an abundance of things to say and great songs.
'I'm going to enjoy the world on my own terms, do some reading, catch up on films. No plans allowed.'
Katy's new documentary film Katy Perry: Part Of Me - which is released next month - chronicles how she coped as her 14-month marriage to Russell, 37, broke down before they announced their split in December 2011.
The singer says she isn't afraid to show fans her vulnerable side - allowing a scene where she's curled up, crying and unable to move to make the final cut.
'It was really important for me to keep some of the more unflattering shots in the film to show I'm just every kind of woman,' Katy tells the Daily Record.
'I was in the edit suite saying: "This is OK." I've learned a lot and I'm moving forward, one step at a time.'
SEE PICTURES Katy Perry stuns in sexy see-through dress at MuchMusic Video Awards 2012>>
SEE PICTURES Russell Brand and Katy Perry - a love story in pictures>>
SEE PICTURES Celebrity Splits 2011>>
Anna Duff