Friday 22 June 2012
Katy Perry: I wept before going on stage as my marriage to Russell Brand broke down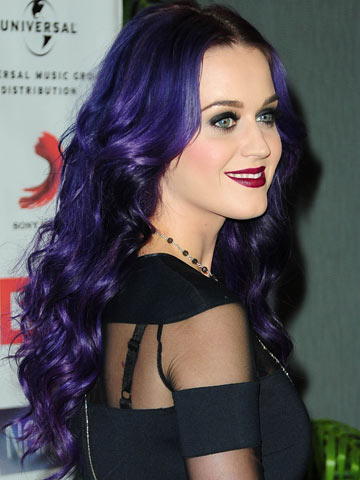 Katy Perry is now dating Florence And The Machine guitarist Robert Ackroyd
Katy Perry found it difficult to cope as her marriage to Russell Brand crumbled during her 125-date world tour last year.
At the height of the couple's troubles, Katy admits she broke down just before going on stage to perform to thousands of fans.
'What was going on in my personal life was so overwhelming,' says Katy, 27.
'I had to bend over to let those tears fall straight out of my eye sockets and not on my false lashes just as I'm about to go up that ramp and sing Teenage Dream.
'I had to smack myself across the face and say: "These are my problems, they are not my audience's problems."'
After 14 months of marriage, Katy and Russell, 37, announced they'd decided to end their relationship in December last year.
Despite her heartache, the singer says she hasn't been put off long-term commitment and would consider getting hitched again if she found the right person.
'I still believe in love and marriage,' Katy tells The Hollywood Reporter.
'I've just learned lessons along the way.
'I regret nothing.'
SEE PICTURES Katy Perry stuns in sexy see-through dress at MuchMusic Video Awards 2012>>
SEE PICTURES Russell Brand and Katy Perry - a love story in pictures>>
SEE PICTURES Celebrity Splits 2011>>
Anna Duff