Thursday 21 June 2012
Cheryl Cole: I'm always accused of farting - people think I consider myself too special to hold it in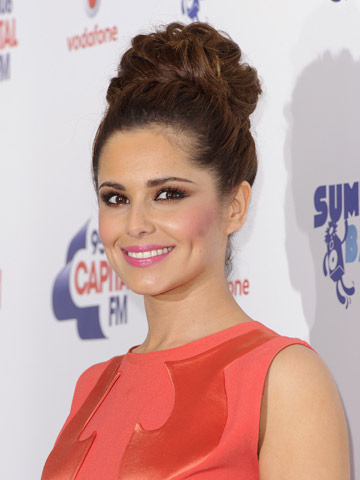 Cheryl Cole's single Call My Name is currently No 1 on the UK Top 40
Cheryl Cole gets annoyed when people fart on aeroplanes - because she feels like she aways gets the blame.
The 28-year-old singer is paranoid that others think she's too much of a diva to keep her wind in.
'I always look around and try to work out who it was and I see the eyes staring back at me,' says Cheryl.
'I know they're thinking: "Cheryl Cole thinks it's OK to fart on a plane as she's special," and it's so not true.'
Having to put up with other passengers' smelly gas is obviously a big issue for Cheryl, who released her 3rd album A Million Lights on Monday.
She's even come up with an idea for a product which would be used to name and shame those who let rip in public.
'There should be a sort of aerosol that can be sprayed into the air and it would pinpoint the guilty person,' Cheryl tells The Sun.
'You can get a similar thing to go into swimming pools to discourage people from peeing.
'I think it would be a winner on a long flight.'
NEW PICTURES Cheryl Cole meets fans in London>>
NEW PICTURES Cheryl Cole wears nude dress to meet Prince Charles>>
SEE PICTURES Cheryl and Ashley Cole: The story so far>>
MORE PHOTOS See all the photos of Ashley Cole's ex Cheryl Cole looking red hot at the Elle Style Awards 2011>>
SEE PICTURES The life of Ashley Cole's ex Cheryl
Cole>>
Anna Duff