Saturday 30 June 2012
Julie Burchill: Kim Kardashian is truly beautiful in a world of mildly attractive girls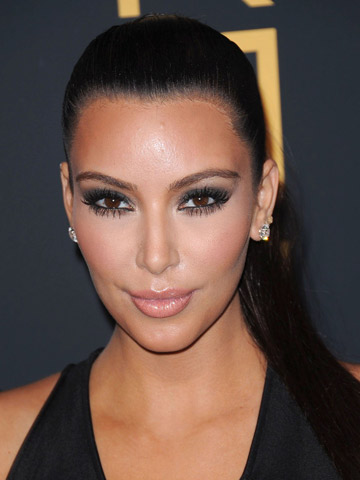 Kim Kardashian and rapper Kanye West have been dating since April 2012
Journalist Julie Burchill understands why reality star Kim Kardashian is a star, even though she appears to have no special gifts at all.
'Kim Kardashian is a beauty - a world class, grade-A beauty,' says Julie.
'She is not a brain, a talent or an entertainer.
'Her beauty is beyond doubt in a world where so many mildy attractive girls are described as beautiful.
'The rare presence of the real thing is always impressive.'
Kim, 31, doesn't need to be able to act or sing. After shooting to fame with a sex tape and starring in Keeping Up With The Kardashians, she knows how to make cash from her natural assets.
'A beautiful woman with a big bum is able to make a good living by shaking her money-maker,' Julie writes in The Sun.
'Being born with the gift of extreme beauty, it is little wonder that KK has cashed in on it.
'It's been said that a beautiful face is a passport - but it's not, it's a visa, and eventually it expires.
'Kim Kardashian will one day have to see her beauty disappear.
'Until then, let's just enjoy looking at this brilliantly good-looking human being.'
SEE PICTURES Kim Kardashian and Kris Humphries - a love story in photos>>
SEE PICTURES The Kardashian family's life in pictures>>
SEE PICTURES Kim, Khloe and Kourtney Kardashian launch boutique>>
SEE PICTURES Kim Kardashian and her family unveil their Redbook cover>>
Jessica Weston