Thursday 21 June 2012
Kate Middleton plans to prove her love by making Prince William's 30th birthday one to remember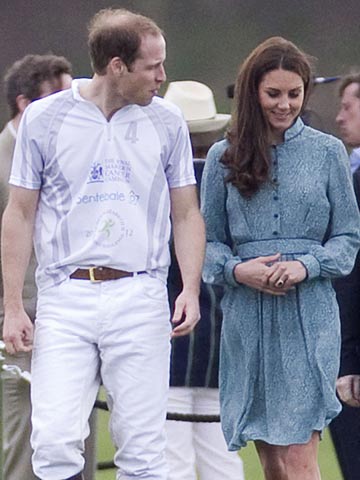 Kate Middleton is looking forward to Prince William's birthday surprise
Kate Middleton wants Prince William to have a fantastic birthday today.
Now the Queen's Diamond Jubilee celebrations are over, Kate can concentrate on her man.
The 30-year-old Duchess has been planning a surprise 30th party for her husband, secretly meeting friends to arrange the details.
In true Kate style, she's shrugging off all the pomp and ceremony to make it a truly personal celebration filled with romance.
A Royal insider tells Now: 'Kate really wants to make Wills' birthday one to remember and she's pulling out all the stops.'
Kate's family specialises in organising parties so sister Pippa and mum Carole have been able to help with the details.
'She wants to make a roast dinner for 25 of his closest friends,' reveals our source.
'After dinner, she wants to kick off the party with a murder mystery game, which she knows he'll enjoy.
'Althought there'll be a fair few of his friends attending, it'll still be a romantic evening for them as he'll know that this is her way of showing him how much she loves him.'
SEE PICTURES Kate Middleton Style File>>
SEE PICTURES Kate Middleton wears Orla Kiely dress for Royal engagement in London with Prince Charles>>
SEE PICTURES Kate Middleton keeps dress hidden under chic grey coat at first Royal engagement without Prince William>>
NEW PICTURES Kate Middleton and Prince William visit riot victims in Birmingham>>
NEW PICTURES Kate Middleton and Prince William dazzle in LA>>
NEW PICTURES Prince William and Kate Middleton on their visit to Prince Edward Island in Canada>>
NEW PICTURES Kate Middleton dazzles at ARK event>>