Wednesday 20 June 2012
Cheryl Cole thanks fans in Newcastle for 'amazing welcome home' at A Million Lights album signing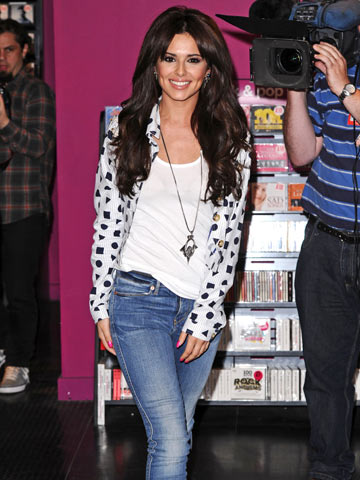 Cheryl Cole's new album is out now
Cheryl Cole was met by thousands of fans when she arrived in Newcastle yesterday afternoon to sign copies of new album A Million Lights.
Supporters of the 28-year-old Geordie camped for up to 12 hours outside Toon's HMV store hoping catch a glimpse of the star - with some travelling from as far as Nottingham.
'I've been waiting for a long time for this day because I've always wanted to meet her,' Danielle Taggart, 14, told the Daily Star.
The Call My Name singer - who looked chic in jeans and a monochrome blouse - was so touched by the warm reception she later thanked everyone on Twitter.
'Thanks you so much for an Amazing Welcome home !! I loved meeting you all!! Can't wait to see you on tour. #Geordieland !! X,' she Tweeted.
NEW PICTURES Cheryl Cole meets fans in London>>
NEW PICTURES Cheryl Cole wears nude dress to meet Prince Charles>>
SEE PICTURES Cheryl and Ashley Cole: The story so far>>
MORE PHOTOS See all the photos of Ashley Cole's ex Cheryl Cole looking red hot at the Elle Style Awards 2011>>
SEE PICTURES The life of Ashley Cole's ex Cheryl
Cole>>
Beth Shearing