Friday 22 June 2012
Josie Gibson: My Bristol house is too spooky to stay in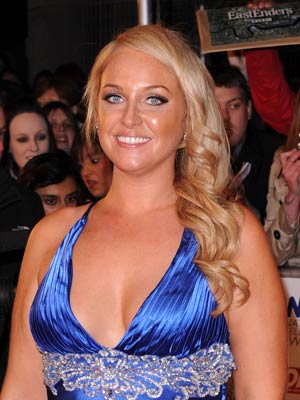 Josie Gibson is engaged to plumber Luke Sanwo
Now columnist Josie Gibson has only just bought her new home in Bristol with boyfriend Luke Sanwo, but she's decided to sell up and move to Brighton.
'I've gone right off this house after some proper weird apparitions,' Josie, 27, tells us.
'I think we've been bringing back some spirits after 
our ghost-hunting exploits.
'I was steaming 
some wallpaper off the wall last week, as you 
do, and something started drawing swirly patterns in the steam on the window.
'I proper wet myself. Then I ended up having a huge 
row with Lukey because he didn't believe me.
'I think the time's right for another move.
'Work is getting pretty mental and I'm in London a lot more than I thought I would 
be.
'Brighton's closer, so it all makes sense... Now, where did I put my hummus recipe?'
Read Josie Gibson's full column Just Josie! in Now magazine dated 25 June 2012 - out now!
SEE PICTURES At home with Josie Gibson>>
EXCLUSIVE PICTURES Big Brother winner Josie Gibson gets naked for Now>>
EXCLUSIVE VIDEO Big Brother star Josie Gibson's nude shoot>>
MORE PICTURES Josie Gibson and John James' love story>>