Wednesday 20 June 2012
New mum Chantelle Houghton: I don't want to give my baby girl a cute name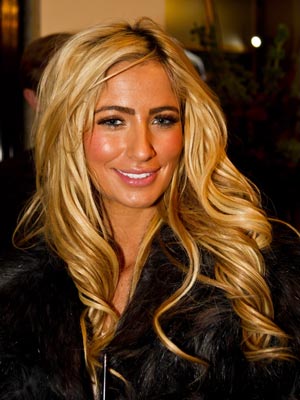 Chantelle Houghton became engaged to Alex Reid in October 2011
Chantelle Houghton and fiancé Alex Reid are still deciding what to call their little girl.
The couple welcomed their first child on Sunday but they've been struggling to find a name that suits her.
'There's no name that I absolutely love,' says Chantelle, 28.
'I don't want a cute name, I want a really strong name.'
Chantelle, who became engaged to 36-year-old Alex live on Irish TV in October 2011, gave birth naturally after a gruelling all-night labour.
The new mum is keen to give her daughter the best start in life.
'I'm intending to breastfeed, although my friend felt so self-conscious about breastfeeding in public that she didn't go out for 8 weeks,' Chantelle said before the birth.
'That's not good for your mental health.'
SEE PICTURES Celebrity births 2012>>


SEE PICTURES Celebrity births 2011>>
SEE PICTURES Celebrity births 2010>>
SEE PICTURES Celebrity baby names A to Z>>
SEE PICTURES Pregnant celebrities>>
Anna Duff