Wednesday 20 June 2012
Josie Gibson: I've decided to sell up in Bristol and move to Brighton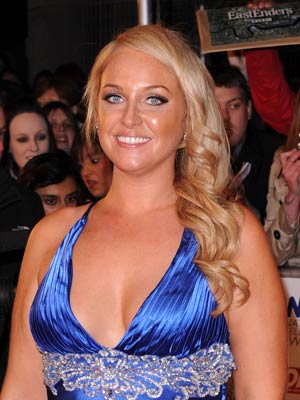 Josie Gibson is engaged to plumber Luke Sanwo
Now columnist Josie Gibson is off to live by the seaside.
'It's all change for the Gibbo this week - I've come to a big decision,' Josie, 27, tells us.
'See, I went to Brighton to watch Fatboy Slim the other day and I've decided me and Lukey need to sell up in Bristol, buy in Brighton, befriend Norm and Zoë Ball and become yuppies.
'I shouldn't have too many problems masquerading in the middle classes, should I?
'Might have to watch my sweary gob but other than that I reckon I'll be just fine.
'We were so motivated that when we got home we started stripping 
- the walls, not each other you dirty beggars - and painting like mad.
'We've 
got to get this place sorted and on the market so we can move to Brighton and I can start making hummus and juicing stuff.'
Read Josie Gibson's full column Just Josie! in Now magazine dated 25 June 2012 - out now!
SEE PICTURES At home with Josie Gibson>>
EXCLUSIVE PICTURES Big Brother winner Josie Gibson gets naked for Now>>
EXCLUSIVE VIDEO Big Brother star Josie Gibson's nude shoot>>
MORE PICTURES Josie Gibson and John James' love story>>