Monday 18 June 2012
1D girlfriend Danielle Peazer: I'm eating dry cereal and Skittles at 4am because of jet lag after US trip to see Liam Payne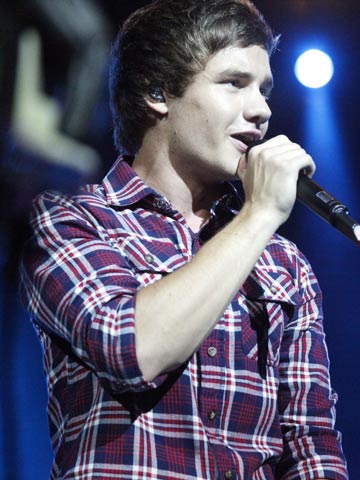 Liam Payne is in America with 1D
Danielle Peazer seems to be struggling to keep up with One Direction's jet-set lifestyle.
The pretty 23-year-old returned from seeing boyfriend Liam Payne, 18, in America on Saturday and is finding it hard to cope with life in a different time zone.
'Awake at 4am eating dry cereal out the box and some sour skittles....' she wrote on Twitter early this morning.
But dancer Danielle will have to get over her sleep loss quickly - she's about to complete a charity run.
'I've been back in the UK less than 24 hours and am about to do the Race For Life!! Bring it on!!!,' she Tweets.
MORE ONE DIRECTION PICTURES The 1D boys have fun in the sun in Australia>>
SEE PICTURES One Direction show off hot new hair in sexy magazine shoot>>
PHOTO GALLERY Harry Styles' life in pictures>>
SEE PICTURES One Direction sign copies of album Up All Night in New York to mark US release>>
SEE PICTURES One Direction continue US tour without Zayn Malik>>
SEE PICTURES One Direction and red carpet guests at the Brits 2012>>
SEE VIDEO Harry Styles and One Direction mobbed by screaming fans in London>>
Beth Shearing
VIDEO: One Direction's Harry Styles supports Cancer Research UK

VIDEO: One Direction coming soon
VIDEO: Teen Now meets One Direction part 1
VIDEO: Teen Now meets
One Direction
part 2
VIDEO: One Direction at Capital FM Jingle Bell Ball part 2