Saturday 16 June 2012
Lara Pulver: I chose to shoot Sherlock scene with Benedict Cumberbatch totally naked - for 8 hours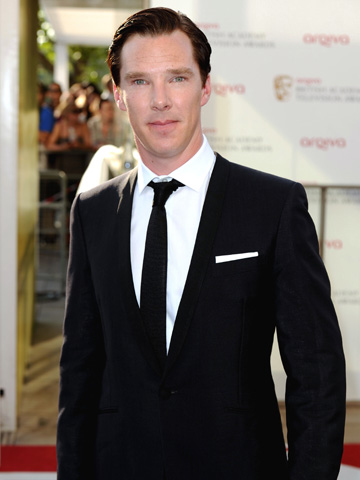 Benedict Cumberbatch got to see all of Lara Pulver's charms
Lara Pulver
was
completely nude
when she starred with
Sherlock
star
Benedict Cumberbatch
as dominatrix Irene Adler in A Scandal In Belgravia.
She wore just Louboutins and diamond earrings, preferring not to bother with modest-protecting - but uncomfortable - self-adhesive gel bra and pants.
'I think the human form is something to celebrate. And you don't actually see anything,' says Lara.
'That's why we spent eight hours shooting that scene because if you saw a tiny bit of nipple...
'It is so cleverly shot by [director] Paul McGuigan, that it is what you don't see that makes your imagination go crazy.
'Our producer was going through it with the BBC: "So you can have one out-of-focus buttock but not two out-of-focus buttocks.' It was kinda hilarious what she had to adhere to."'
Lara, 31, believes whip-snapping Irene is a fascinating character to get involved with Benedict Cumberbatch's sexy Sherlock.
'I thought I would get lovers of Benedict going, "He can't have a love interest" but it was the complete opposite,' she tells the Evening Standard.
'I think they enjoyed the match of the two of us.
'If it had just been about a sexual attraction, people would have thought: "Why her? There are people who are more beautiful."'
NEW PICTURES Benedict Cumberbatch's life in photos>>
SEE PICTURES Doctor Who - past and present>>