Saturday 16 June 2012
David Walliams and Sheridan Smith to star together in sexy production of Shakespeare's Midsummer Night's Dream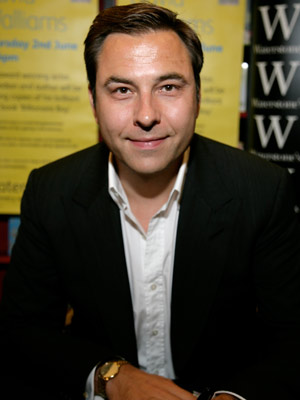 David Walliams is married to model Lara Stone
David Walliams and Sheridan Smith are to star opposite each other in a new West End production of Shakespeare comedy A Midsummer Night's Dream.
Actress Sheridan, 30, will portray queen of the fairies Titania in the play about a royal marriage in an enchanted forest, while 40-year-old David has been cast as Bottom, one of the show's more humorous characters.
Director Michael Grandage says he imagines the 2013 production at the Noel Coward Theatre to be one where the 'real and mythical worlds collide in sensual abandon'.
'Once in the forest there's a kind of anarchic sexual freedom, and the casting of Sheridan and David helps me define that,' Michael tells the Daily Mail.
'As Titania and Bottom they're already in the forest, doing what they do.
'When I met Sheridan and David, I said: "Let's make it a really, absolutely sexual production."'
David previously appeared on the stage in Harold Pinter's drama No Man's Land in 2008, while Sheridan won the Olivier Award for Best Actress In A Musical for her lead role as Elle Woods in Legally Blonde last year.
SEE PICTURES Carmen Electra stands in for new mum Amanda Holden at Britain's Got Talent London auditions>>
SEE PICTURES Britain's Got Talent judges meet for Manchester auditions>>
SEE PICTURES Britain's Got Talent 2011: The finalists>>
SEE PICTURES Britain's Got Talent 2011: The second auditions show>>>
SEE PICTURES Britain's Got Talent 2011: The first auditions show>>>
SEE
PICTURES Britain's Got Talent - best moments>>
Anna Duff