Friday 15 June 2012
Victoria Beckham: I'm hoping to open a chain of boutique stores in China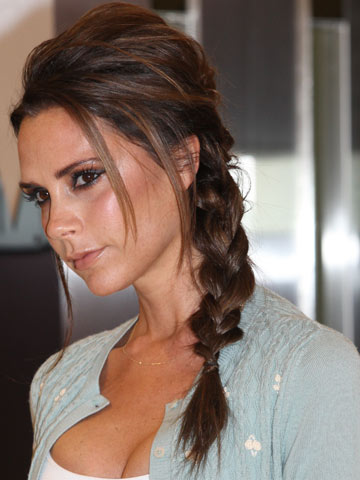 Victoria Beckham visited China to unveil a car she'd designed in April
Victoria Beckham is looking to expand her fashion design business.
The 38-year-old stylista wants to set up her own online shop and is keen to open a chain of stores in China.
'I really like Beijing. I think the women there are really fashionable,' says Victoria.
'I already sell some clothes there but maybe one day I'll have boutique stores there. That is something I am hoping for.'
Victoria - whose clothing range won Designer Brand Of The Year at the British Fashion Awards last year - currently creates clothes exclusively for women.
But with daughter Harper Seven's first birthday coming up next month, it seems she might be tempted to design beautiful dresses for little girls.
'There are a lot of people out there doing incredible clothes for children,' says Victoria, reports the Daily Star.
'So maybe one day.'
SEE PICTURES Victoria Beckham and baby Harper Seven dress up to hit the shops>>
SEE PICTURES Victoria Beckham and Eva Longoria take baby Harper Seven to watch dad David play football in LA>>
SEE PICTURES Style queen Victoria Beckham and baby Harper Seven visit Marc Jacobs in New York>>
SEE PICTURES Victoria Beckham and Harper Seven show mum and baby style in New York>>
SEE PICTURES Pregnant Victoria Beckham and husband David leave New York hotel>>
SEE PICTURES Victoria and David Beckham launch new fragrance Signature in New York>>
SEE PICTURES David Beckham's changing hairstyles>>
SEE PICTURES Victoria and David Beckham: A love story in pictures>>
SEE PICTURES Victoria and David Beckham go out for dinner with the Ramsays>>
Anna Duff