Friday 15 June 2012
Cheryl Cole watches sexy burlesque performance in Paris club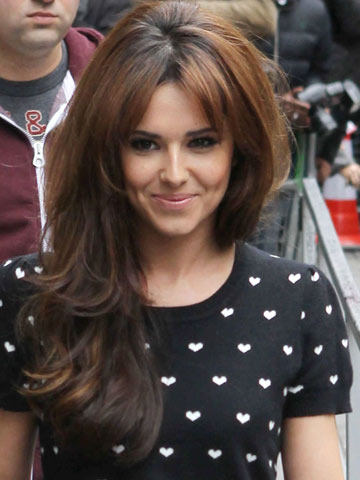 Cheryl Cole's album A Million Lights is released on Monday
Cheryl Cole had fun in Paris on Tuesday night as she spent the evening in a £1,000 private booth at a sexy cabaret club.
The 28-year-old singer - who's in the French capital to promote her new single and album - took her team to the Crazy Horse bar, which describes itself as having dancers who represent the 'French elite of beauty and seduction'.
It seems Cheryl was there on the right night - the skantily-clad performance started with a British military-themed dance called God Save Our Bareskin, reports the Daily Star.
Cheryl looked stunning on her night off as she left the club in a £985 orange cut-out Dion Lee mini.
She admits her fashion sense has evolved since she began work on A Million Lights, which is released on Monday.
'With each album you feel different, the music feels different and naturally with that your style evolves,' says Cheryl..
'You get a little bit braver, maybe. I have got braver on this album because I've gone for pattern clashes, which goes against all the rules.'
SEE PICTURES Cheryl Cole and Nicola Roberts support Girls Aloud bandmate Kimberley Walsh at her Shrek debut>>
SEE PICTURES Kimberley Walsh - Girls Aloud kick off Out Of Control tour>>
FASHION GALLERY SPECIAL Cheryl Cole's fashion history - the highs and the lows>>
NEW PICTURES Cheryl Cole wears nude dress to meet Prince Charles>>
SEE PICTURES Cheryl and Ashley Cole: The story so far>>
MORE PHOTOS Cheryl Cole looking red hot at the Elle Style Awards 2011>>
SEE PICTURES The life of Ashley Cole's ex Cheryl Cole>>
MORE PHOTOS Cheryl Cole looking red hot at the Elle Style Awards 2011>>
Anna Duff