Friday 15 June 2012
Clumsy Harry Styles drops his sunglasses down the toilet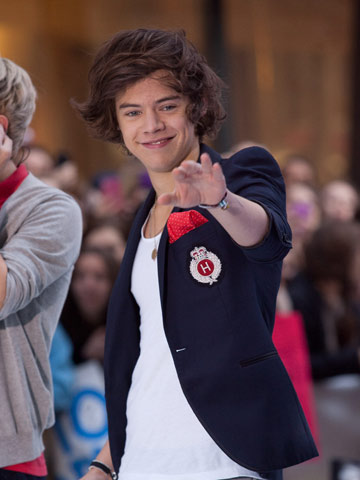 Harry Styles is currently on a tour of the US with One Direction
Harry Styles has a little trouble looking after his belongings.
The 18-year-old One Direction singer was forced to get his hands wet when his shades ended up down the loo - and it seems it's not the first time it's happened.
'Dropping your sunglasses down the toilet is a mistake you would think that you'd learn from. Apparently not,' Tweets Harry.
Despite having a bit of a nightmare in the bathroom, Harry isn't too focused on his own problems.
The 1D star - who's currently in the US with his band mates as they continue their first headline tour of the country - sent a message to his British fans who are studying for their A Levels yesterday.
'Good luck to anyone in the UK who has exams today... Big love .x,' Tweeted Harry.
Harry Styles news, pictures and video - all in one place>>
PHOTO GALLERY Harry Styles' life in pictures>>
PICTURES Harry Styles and the 1D boys have fun in the sun in Australia>>
SEE PICTURES Harry Styles and One Direction show off hot new hair in sexy magazine shoot>>
SEE PICTURES Harry Styles and One Direction sign copies of album Up All Night in New York to mark US release>>
SEE VIDEO Harry Styles and One Direction mobbed by screaming fans in London>>
Anna Duff
Harry Styles supports Cancer Research UK
One Direction coming soon

Teen Now meets One Direction part 1
Teen Now meets
One Direction
part 2
Capital FM Jingle Bell Ball part 2 with One Direction