Thursday 14 June 2012
SHOCK! Zayn Malik's girlfriend Perrie Edwards left stranded at a service station for 6 hours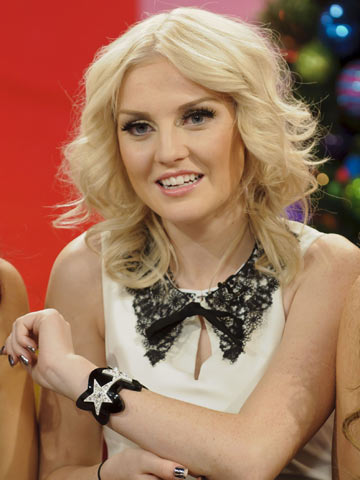 Perrie Edwards won The X Factor with Little Mix last year
Perrie Edwards was stuck at a motorway service station without her phone for 6 hours last weekend.
The Little Mix singer was travelling home with band mate Jade Thirlwall, 19, in a people carrier and, after sneaking out to buy a hot chocolate, got left behind.
'She'd left her phone in the car and neither the tour manager nor her sleeping band mate Jade realised she'd got out until they were well on their way to Newcastle,' a source tells The Sun.
Perrie - girlfriend of One Direction star Zayn Malik - eventually managed to find a phone box to get a message to Jade's mum.
But 18-year-old Perrie has now put the incident behind her and is instead concentrating on band mate Jesy Nelson's 21st birthday.

'Celebrating Jesy's BDay @theroseclub tomo night - thanks to @celeb_trainer and @wazashayer #HipHopThursday,' the band Tweeted last night.
NEW PICTURES The boys are back - Zayn Malik and One Direction return to UK>>
MORE ONE DIRECTION PICTURES The 1D boys have fun in the sun in Australia>>
SEE PICTURES Zayn Malik and One Direction show off hot new hair in sexy magazine shoot>>
SEE PICTURES Zayn Malik and One Direction sign copies of album Up All Night in New York to mark US release>>
SEE PICTURES One Direction continue US tour without Zayn Malik>>
SEE PICTURES One Direction and red carpet guests at the Brits 2012>>
SEE VIDEO Zayn Malik and One Direction mobbed by screaming fans in London>>
NEW PICTURES Perrie Edwards and Little Mix: From solo singers to hot X Factor girl group>>
SEE PICTURES The X Factor final 16 contestants settle into their new house>>
SEE PICTURES The X Factor 2011 Final 16>>
Esme Riley