Friday 15 June 2012
Josie Gibson: I want my sexpot boyfriend on holiday with me but he won't come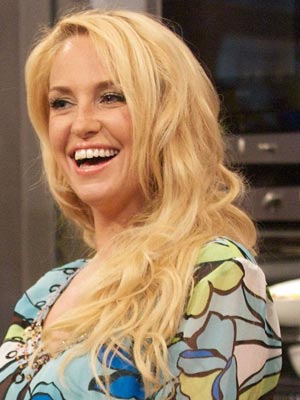 Josie Gibson proposed to Luke Sanwo in February 2012
Now columnist Josie Gibson has fallen out with boyfriend Luke Sanwo again because he won't join her for a break abroad.
She's been busy working on a charity project with 'ginger sexpot' Ed Sheeran and needs some sunshine.
'I've been so manic, I'm desperate for a holiday,' Josie, 27, tells us.
'I want to go to Ibiza but Lukey can't afford to and doesn't want to come on my dime.
'I love his independence but I want my sexpot on holiday with me.
'If he doesn't agree soon I'll be forced to ask a certain ginger prince to rub sun lotion on my hard-to-reach spots instead.'
Read Josie Gibson's full column Just Josie! in Now magazine dated 18 June 2012 - out now!
SEE PICTURES At home with Josie Gibson>>
EXCLUSIVE PICTURES Big Brother winner Josie Gibson gets naked for Now>>
EXCLUSIVE VIDEO Big Brother star Josie Gibson's nude shoot>>