Wednesday 13 June 2012
CELEBRITY WEIGHT LOSS Slim new mum Michelle Heaton shows off the results of her fitness routine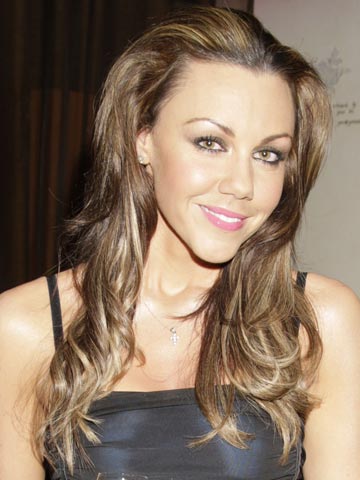 Michelle Heaton is mum to baby Faith
Michelle Heaton is back in incredible shape not long after giving birth.
The former pop star, who's married to personal trainer Hugh Hanley, has been working out and eating well in-between looking after her baby daughter Faith.
'Check pic guys-thought it would fall off after going birth-I was wrong-it's been a long 5 months! But I'm back! Whoop,' Tweets Michelle, 31.
But Michelle soon got angry when she was accused of having a nanny to give her more time to exercise.
'So funny how some people don't believe that basic hard work, focus and a great supportive husband can achieve what I did,' Tweets Michelle.
'I DO NOT have a nanny, Jesus, if I could afford a nanny it would have been quicker than 5 months! Having a nanny is never an option.'
'Hugh did train me, once a week in the gym, but the rest of my workouts were AT home while faith took her nap or played in bouncer.
'No nannies, no baby sitters, no excuses guys! If u wanna feel good about yourself you do it! Simple! Stop looking for excuses! #rantover.'
SEE PICTURES Celebrity weight gains and losses>>
SEE PICTURES Celebrity births 2012>>
SEE PICTURES Celebrity births 2011>>
SEE PICTURES Celebrity births 2010>>
PHOTO GALLERY Pregnant celebrities>>
SEE PICTURES Celebrity baby names A to Z>>
SEE PICTURES Michelle Heaton gets tattoo to mark wedding to Hugh Hanley
SEE PICTURES Michelle Heaton stretchered away after London Marathon
SEE VIDEO Michelle Heaton falls flat on her face
Esme Riley