Monday 25 June 2012
David Beckham: I felt I had to keep my mouth shut at Victoria's fashion show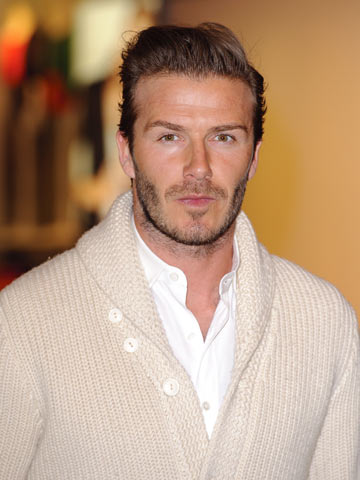 David Beckham has been married to wife Victoria since 1999
David Beckham has proved he's a doting husband by taking an interest in wife Victoria's fashion design career.
The footballer attended 38-year-old Victoria's autumn/winter 2012 presentation in New York earlier this year and impressed himself when he realised he understood what industry professionals - including US Vogue's Anna Wintour - were talking about.
'I was sat next to a few fashion people and I felt like I had to keep my mouth shut,' says David, 37.
'But I knew certain things. I knew: "Great lines and great shapes." And: "There were a couple of great colour pops."
'So, you know, I know certain things.'
David admits there was extra pressure on Victoria to succeed this year after she took time off to give birth to daughter Harper Seven last July.
He reckons his wife's new collection is 'unbelievable' but was shocked at how little time she had to showcase it on the catwalk.
'I'm really surprised by how short the shows are,' David tells UK Elle.
'All the work that goes into them and it's done in minutes.
'But it was the best 5 minutes I've had in a long time.'
SEE PICTURES Victoria Beckham and baby Harper Seven dress up to hit the shops>>
SEE PICTURES David Beckham's changing hairstyles>>
SEE PICTURES Victoria and David Beckham: A love story in pictures>>
SEE PICTURES Victoria and David Beckham go out for dinner with the Ramsays>>
Anna Duff