Sunday 17 June 2012
Robert Pattinson: I'm sh*t at auditions, I've only had two since Twilight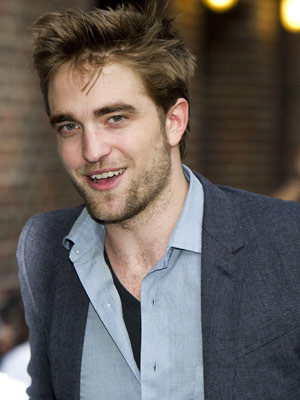 Robert Pattinson's new movie Cosmopolis was released on 15 June
It's hard to imagine Twilight heartthrob Robert Pattinson not being any good at auditions, but he insists he's rubbish.
Robert, 26, says he hasn't tried out for many films at all since starring as Edward Cullen in the hit vampire saga.
'I was always shit at auditions,' says Robert.
'Since Twilight, I've done two.'
Nevertheless, Rob clearly impressed writer and director David Crononberg, who cast him in the role of billionaire Eric Packer in new film Cosmopolis - a drama set in Manhattan.
'I was so happy afterwards when I got it,' Robert tells The Guardian Guide.
'And it was purely because of Cosmopolis that I was thinking: "You can go and do this as an actor, rather than just as the guy from Twilight, because you've got some foreign value now."'
SEE PICTURES The new cast of The Twilight Saga:
Eclipse>>
SEE PICTURES Robert Pattinson and Kristen
Stewart's love story>>
SEE
PICTURES The Twilight Saga: New Moon premiere>>
SEE PICTURES Twilight - an international
phenomenon>>
SEE
PICTURES The rise of Robert Pattinson>>
SEE PICTURES Robert Pattinson mobbed by fans on Remember
Me set>>
SEE PICTURES Robert Pattinson stars in Twilight - an international phenomenon>
Lauren Fell