Thursday 14 June 2012
Michelle Heaton: My heart stopped for 15 seconds after I became addicted to diet pills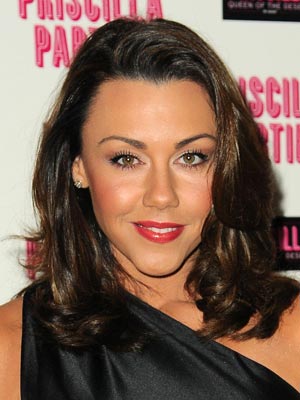 Michelle Heaton gave birth to her first child in January
Michelle Heaton had a terrifying near-death experience after she became addicted to taking slimming pills for 5 years.
In her early 20s, the singer regularly took tablets which contained ephedrine - which is now banned in the UK.
'One day my heart stopped for about 15 seconds. It kicked back in but then it went into a really irregular pattern, beating really fast, then really slow,' says Michelle, 31.
'I got rushed to Guys Hospital in south London and they found I had an obscene amount of caffeine in my blood.'
Although Michelle - who gave birth to first daughter Faith in January - managed to kick her habit, she's been left with a condition called arrhythmia.
She suffers scary repeat attacks where her heart stops and has been informed by doctors that it can only be stabilised by having a pacemaker fitted.
'It's frightening. It happened just the other day when I was at home with Faith and the first thing I think of is getting help,' Michelle tells Celebs On Sunday.
'I thought: "I must make people aware if I pass out." So I ran to my front door and I opened it, just in case, so I could pass out on my street.'
SEE PICTURES Katie Price and Leandro Penna: a love story in pictures>>
PICTURES Katie Price and Leandro Penna out in London with The Only Way Is Essex stars>>
PICTURES Katie Price and Leandro Penna kiss as she arrives in Argentina>>
PICTURES Katie Price and hot boyfriend Leandro Penna go shopping in Argentina>>
SEE PICTURES The changing face of Katie Price>>
Anna Duff