Wednesday 13 June 2012
BABY JOY! How I Met Your Mother's Alyson Hannigan welcomes 2nd child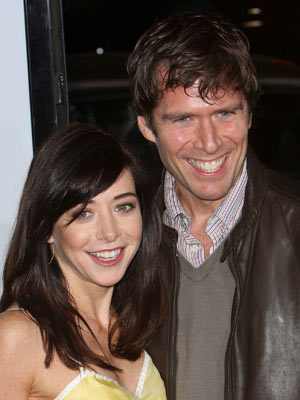 Alyson Hannigan and Alexis Denisof married in October 2003
Alyson Hannigan and her 46-year-old husband Alexis Denisof are celebrating the safe arrival of a baby girl.
The couple, who are already parents to daughter Satyana, 2, have named their new arrival Keeva Jane.
'They are all doing well,' their rep tells Us Weekly.
How I Met Your Mother actress Alyson gave birth on 23 May but the news has only now been confirmed.
Alyson revealed back in April that she was suffering in her pregnant state.
'I know they are there cuz they hurt but I haven't seen my feet in a long time,' Tweeted Alyson, 38.
SEE PICTURES Celebrity births 2012>>
PHOTO GALLERY Pregnant celebrities>>
SEE PICTURES Celebrity births 2011>>
SEE PICTURES Celebrity births 2010>>
SEE PICTURES Celebrity baby names A to Z>>
Esme Riley