Saturday 23 June 2012
Professor Green: If Millie Mackintosh and I were a gay couple people wouldn't be as quick to judge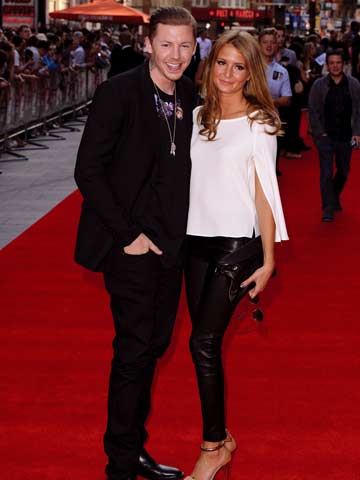 Professor Green and Millie Mackintosh have been dating for over six months
Hackney-born Professor Green admits a lot of people are suprised about the success of his relationship with Made In Chelsea star and Rowntree heiress Millie Mackintosh.
It angers the rapper that it's so hard for their love to be accepted.
'If the difference was race or we were a gay couple, they probably wouldn't be as quick to point the difference out,' says Pro, 28.
'But because it's class, it's fair game.
'That's still prejudice.'
Like a good boyfriend should, Professor Green is quick to defend 22-year-old Millie when it comes to the posh totty stereotype.
'She's not thick as sh*t,' he tells The Independent on Sunday.
'She works for her money. She doesn't live off a handout. She works f*cking hard.
'So yeah, it's all just a bit of a wind-up.'
SEE VIDEO Millie Mackintosh and Caggie Dunlop's make-up masterclass>>
SEE PICTURES Made In Chelsea girls show TOWIE cast how to dress at London party>>
SEE PICTURES Millie Mackintosh attends InStyle's 10th anniversary party in London>>
EXCLUSIVE VIDEO Behind the scenes at Caggie Dunlop and Millie Mackintosh's photo shoot>>
Lauren Fell