Tuesday 12 June 2012
One Direction's Liam Payne buys his family a Labrador puppy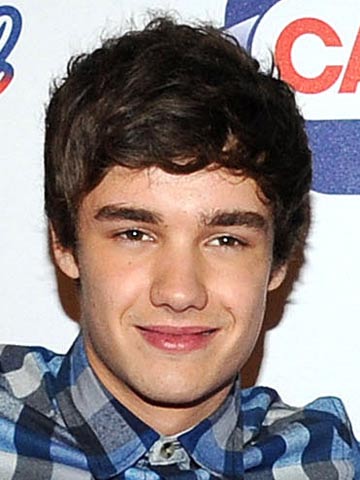 Liam Payne is touring the US with One Direction
Generous Liam Payne has splashed out on a new pet - a Labrador retriever.
The One Direction star and his family are in love with the adorable 10-week-old pup.
'The payne families newest member - Everyone meet Brit :-D,' Tweets Liam's sister Ruth, 21, along with a snap of the puppy.
Ruth says Liam is 'a bit too busy' to have his own pet full time, so he compromised with Brit 'the family dog'.
Her name is a tribute to one of 18-year-old Liam's many achievements with 1D, who are currently touring America.
'We decided to get her wen liam and the boys won the brit award xx,' Tweets Ruth.
NEW ADORABLE PICTURE The Payne family pup>>
NEW PICTURES One Direction take their tour to Mexico City>>
MORE ONE DIRECTION PICTURES The 1D boys have fun in the sun in Australia>>
SEE PICTURES One Direction show off hot new hair in sexy magazine shoot>>
SEE PICTURES One Direction sign copies of album Up All Night in New York to mark US release>>
SEE PICTURES One Direction continue US tour without Zayn Malik>>
SEE PICTURES One Direction and red carpet guests at the Brits 2012>>
SEE PICTURES One Direction perform new song Gotta Be You on German TV show>>
SEE PICTURES One Direction at Capital FM Jingle Bell Ball 2011>>
SEE EXCLUSIVE VIDEO Teen Now meets One Direction>>
SEE VIDEO One Direction mobbed by screaming fans in London>>
Esme Riley

VIDEO: Harry Styles supports Cancer Research UK

VIDEO: One Direction coming soon
VIDEO: Teen Now meets One Direction part 1
VIDEO: Teen Now meets One Direction part 2
VIDEO: Capital FM Jingle Bell Ball part 2 with One Direction