Sunday 08 July 2012
Kristen Stewart: Adele's album 21 helped me get into character as Snow White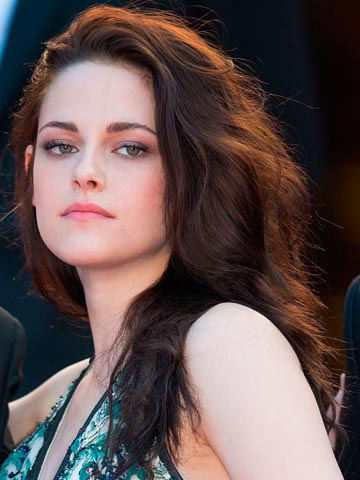 Kristen Stewart is dating her Twilight co-star Robert Pattinson
Kristen Stewart is a big fan of British singer Adele.
The 22-year-old actress has revealed that she listened to the singer's hit record 21 to get her in the mood before shooting scenes for new film Snow White And The Huntsman.
'I happened to just be listening to Adele's album 21 at the time,' says Kristen.
'The extremes of her emotion when she's got levity and she's got light, it's so light and when she's down it's devastating.
'It just reminded me of the movie and, yeah, I love her.'
Kristen's character in Snow White appears on horseback, which was no fun at all.
'It scares me so much,' Kristen tells the Daily Star Sunday.
'I feel like when you watch this movie you're going to see genuine discomfort and genuine pain and fear, which is so much cooler than people faking it.'
SEE PICTURES Taylor Lautner - child star to Twilight hunk>>
SEE PICTURES Robert Pattinson stars in Twilight - an international phenomenon>>
SEE VIDEO Robert Pattinson and Kristen Stewart kiss>>

SEE PICTURES Robert Pattinson and Kristen
Stewart kiss at MTV Movie Awards>>
SEE PICTURES Robert Pattinson and Kristen Stewart are so in love at friend's wedding>>
Anna Duff