Friday 15 June 2012
Cheryl Cole: Prince Harry has beautiful eyes and a great smile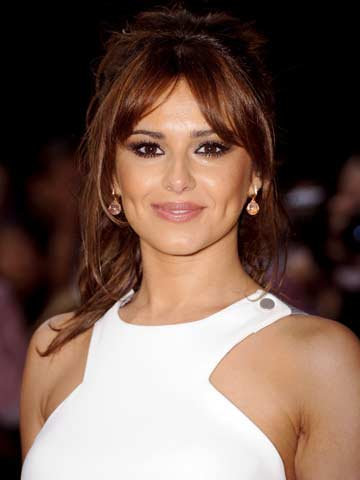 Cheryl Cole's third solo album A Million Lights is due for release on 18 June 2012
Cheryl Cole and Prince Harry had a great time at Buckingham Palace following the Queen's Diamond Jubilee Concert.
The pair were chatting away, oblivious of everyone else.
'Will.i.am was floating round like a mother hen beside them, but they were too absorbed in what they were saying to notice,' says our source.
'They swapped numbers and afterwards Cheryl was cooing that Harry has "beautiful eyes and a great smile".'
Cheryl later admitted on The Graham Norton Show that if she was to settle down, she'd 'consider Prince Harry'.
She added: 'Call me!'
The Prince and Chezza, 28, began their flirtathon in 2009 when Harry, 27, told X Factor star Joe McElderry: 'I'm so jealous that you got to spend weeks with Cheryl.'
In April, she revealed: 'I had a dream last night I married Prince Harry and was a real princess!'
So could this come true?
Cheryl's already in with Harry's family; she works with Prince Charles - her Cheryl Cole Foundation is part of The Prince's Trust - and she rubbed shoulders with the Queen at the Jubilee Concert.
'Cheryl's joked that her mum would be so excited if she had a dinner date with Harry,' reveals our source.
Aww!
Read the full story about Prince Harry and Cheryl Cole in Now magazine dated 18 June 2012 - out now!
NEW PICTURES Cheryl Cole wears nude dress to meet Prince Charles>>
SEE PICTURES Cheryl and Ashley Cole: The story so far>>
MORE PHOTOS See all the photos of Ashley Cole's ex Cheryl Cole looking red hot at the Elle Style Awards 2011>>
SEE PICTURES The life of Ashley Cole's ex Cheryl


Cole>>