Tuesday 12 June 2012
Cheryl Cole jokes: Nadine Coyle is a dangerous drinker - she's Irish!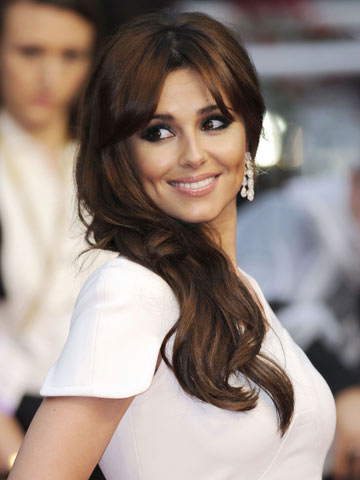 Cheryl Cole has just announced her first solo headline tour
Cheryl Cole says she found it hard to keep up with Nadine Coyle on a recent night out.
The Girls Aloud singers mended their strained relationship with a night out at London's Rose Club this weekend - and it seems Nadine, who lives in America, partied hard.
'She's a dangerous drinker,' quips Cheryl, 28.
'She's Irish!'
The Geordie admits the 'birds were tweeting' when she got home from her evening out with Nadine.
The pair reportedly fell out after Nadine, 26, claimed Cheryl didn't reply to a text she sent her back in 2010 - but now it seems that's been put behind them.
'She's always in LA,' Cheryl tells Capital FM, 'so we never get the chance to hang out and have a drink.'
SEE PICTURES Cheryl Cole and Nicola Roberts support Girls Aloud bandmate Kimberley Walsh at her Shrek debut>>
SEE PICTURES Kimberley Walsh - Girls Aloud kick off Out Of Control tour>>
FASHION GALLERY SPECIAL Cheryl Cole's fashion history - the highs and the lows>>
NEW PICTURES Cheryl Cole wears nude dress to meet Prince Charles>>
SEE PICTURES Cheryl and Ashley Cole: The story so far>>
MORE PHOTOS Cheryl Cole looking red hot at the Elle Style Awards 2011>>
SEE PICTURES The life of Ashley Cole's ex Cheryl Cole>>
MORE PHOTOS Cheryl Cole looking red hot at the Elle Style Awards 2011>>
Esme Riley