Tuesday 12 June 2012
Pregnant Chantelle Houghton: Things are a lot better between Alex and me - it's not over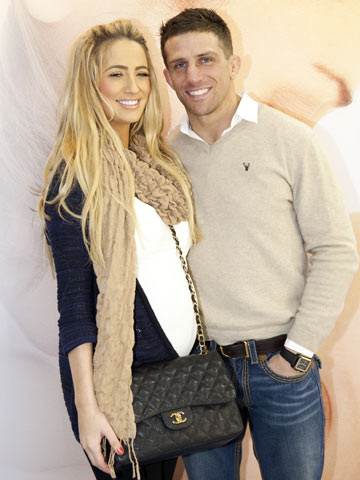 Chantelle Houghton and Alex Reid got engaged in October
Chantelle Houghton and Alex Reid are working things through after a difficult few weeks.
Reality TV star Chantelle, who's due to give birth to 36-year-old Alex's daughter at any time, has had a far from blissful pregnancy - the pair have been arguing and she even temporarily moved out of the home they share.
'After the worst 3 weeks ever, things are a lot better between Alex and me,' says Chantelle, 28.
'Any suggestions in the press that I know my relationship with Alex is over are completely untrue.'
But now Chantelle wants to concentrate on the upcoming arrival of her baby.
'For a time, my mind was focused on all the other stuff,' says Chantelle.
'I feel sad that I'll never get that time back.'
SEE PICTURES Pregnant Celebrities>>
SEE PICTURES Pregnant Chantelle Houghton and Alex Reid join stars at The Baby Show in London>>

SEE PICTURES Alex Reid and Katie Price's love story in photos>>
PHOTO GALLERY Chantelle Houghton and Preston's love story in photos>>
SEE PICTURES Is Alex Reid the new Peter Andre?>>
SEE PICTURES Alex Reid loves theme parks>>
Esme Riley