Wednesday 13 June 2012
Ana Matronic: I wanted to pinch Harry Styles' cheeks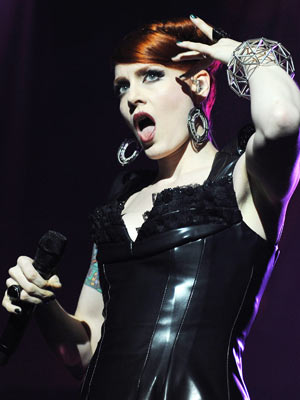 Only The Horses is the first official single from the Scissor Sisters' fourth album Magic Hour
While filming the video for new single 
Only The Horses, Scissor Sisters were visited by none other than Harry Styles - but Ana Matronic was left mystified.
'I didn't know 
who he was!' Ana, 37, admits.
'I thought: "What a well-mannered young man.
'I just want to pinch his cheeks!'
Think he might be after a bit more than that, Ana...
Read more about Harry Styles in Now magazine dated 18 June 2012 - out now!
PICTURES Harry Styles and the 1D boys have fun in the sun in Australia>>
SEE PICTURES Harry Styles and One Direction show off hot new hair in sexy magazine shoot>>
SEE PICTURES Harry Styles and One Direction sign copies of album Up All Night in New York to mark US release>>