Wednesday 13 June 2012
1D star Niall Horan's ex-girlfriend Holly Scally: The X Factor split us up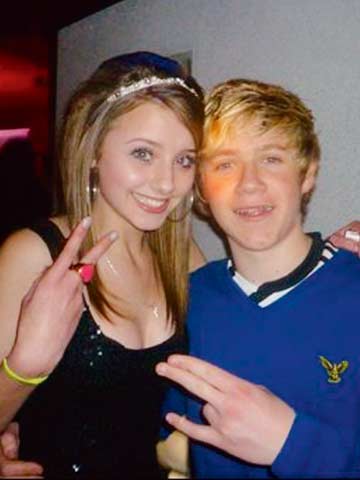 Holly Scally met Niall Horan when she was 13
Holly Scally
, 16, dated
One Direction
star
Niall Horan
, 18, for nine months - but lost his love when he found fame on TV.
In 2010, nine months after Holly became Niall's girl, he made it through to the final stages of The X Factor and needed 
to spend more time in London.
Holly tells us in our exclusive interview: 
'We were apart for four weeks, which felt really long because we used 
to see each other all the time.
'One day Niall called and said: "I think we should finish because I never see you."
'I said: "Yeah, I know. 
I understand. So it's cool."
'I think he felt bad because he kept saying: "I'm so sorry." I tried to sound like it was no big deal but it was a bit sad for me.
'I liked him more than I'd let on. I missed him but we still talked on Skype and we met up whenever he was back.'
PICTURES Niall Horan and the 1D boys have fun in the sun in Australia>>
SEE PICTURES Niall Horan and One Direction show off hot new hair in sexy magazine shoot>>
SEE PICTURES Niall Horan and One Direction sign copies of album Up All Night in New York to mark US release>>
SEE PICTURES Niall Horan and One Direction perform new song Gotta Be You on German TV show>>
SEE VIDEO Niall Horan and One Direction mobbed by screaming fans in London>>