Thursday 14 June 2012
Cheryl Cole: I want to do more acting - a cameo in Coronation Street would be fun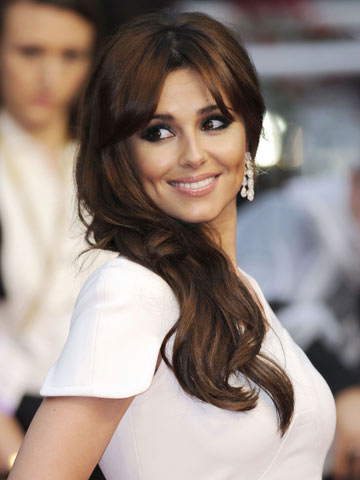 Cheryl Cole is back on the music scene with new album A Million Lights
It seems Cheryl Cole has caught the acting bug after making a cameo appearance in Hollywood blockbuster What To Expect When You're Expecting.
The 28-year-old singer is now keen to have a go at being on a soap.
'I'm here for the music but if I could do a cameo in any show it would be Coronation Street. I love Michelle Keegan,' says Cheryl.
'I would like to do more acting. I really enjoyed it. It's a lot of fun.'
But Cheryl - who's currently No 1 on the iTunes chart with latest single Call My Name - is happy to stick to her music for now.
She's set to hit the studio to record new tracks with Girls Aloud later this year and is already lining up the artists she wants to collaborate with on her next album.
'I admire [Katy Perry]. She's a strong woman. We haven't planned anything but I'm up for anything. Watch this space,' Cheryl tells The People.
'And I think Beyonce is the most inspirational pop star in the world. She is so sweet and the love is reciprocated.
'Also I'd love to work with Rihanna. She's incredible. She's my girl.'
SEE PICTURES Cheryl Cole and Nicola Roberts support Girls Aloud bandmate Kimberley Walsh at her Shrek debut>>
SEE PICTURES Kimberley Walsh - Girls Aloud kick off Out Of Control tour>>
FASHION GALLERY SPECIAL Cheryl Cole's fashion history - the highs and the lows>>
NEW PICTURES Cheryl Cole wears nude dress to meet Prince Charles>>
SEE PICTURES Cheryl and Ashley Cole: The story so far>>
MORE PHOTOS Cheryl Cole looking red hot at the Elle Style Awards 2011>>
SEE PICTURES The life of Ashley Cole's ex Cheryl Cole>>
MORE PHOTOS Cheryl Cole looking red hot at the Elle Style Awards 2011>>
Anna Duff