Thursday 14 June 2012
Dan Wootton: Peter Andre's taking his cancer fight to Downing Street and wants smoking banned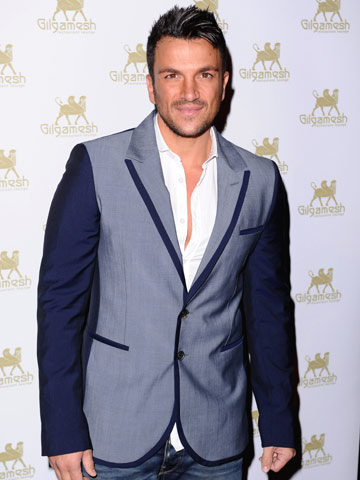 Peter Andre has been doing everything he can for brother Andrew
Peter Andre's having to deal with the news he's been dreading: that brother Andrew's stage four cancer of the kidney and liver has spread to other parts of his body.
Pete's now keen to meet Prime Minister David Cameron to tackle cancer issues.
He's launching his own cancer foundation and is working with research organisations to find ways he can help.
A source tells Now's Dan Wootton: 'It's the fight of his life. He wants to find a cure.
'He'll leave no stone unturned.
'He supports the use of trial drugs passionately and wants to meet the PM to discuss ways to raise awareness.
'And he wants smoking to be banned altogether.'
Peter's also putting his energies into organising a ball to raise money for Cancer Research UK in September.
Last week, Rod Stewart agreed to help him.
Read Dan Wootton's full story about Peter Andre in Now magazine dated 18 June 2012 - out now!
SEE PICTURES Katie Price and Peter Andre: A love story in photos>>
SEE PICTURES Katie Price and Peter Andre - after the love split>>
PICTURES Peter Andre and Amy Childs party at Sugar Hut>>
SEE PICTURES Peter Andre's night on the town with Nicola McLean and Chantelle Houghton>>