Wednesday 13 June 2012
Kate Middleton's Playboy shame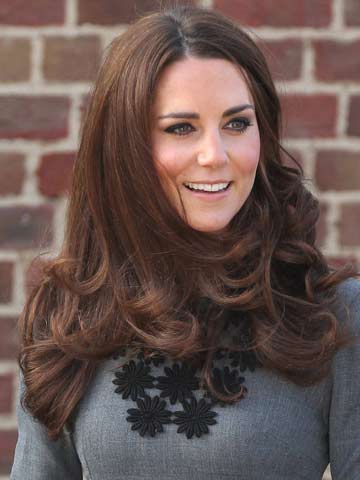 Kate Middleton recently joined The Queen for her Diamond Jubilee celebrations
Now can reveal that the Duchess of Cambridge's cousin Katrina Darling, 21, is about to heap further shame on Kate after being asked to pose nude for Playboy magazine.
A source says: 'Katrina's 
enjoyed some success in the US following her burlesque performances and now she's attracted the attention of Playboy.
'She hasn't agreed to do it yet, but it'd be hugely embarrassing for Kate.'

As Now exclusively revealed in March, Kate's second cousin Katrina is an experienced burlesque dancer who often strips completely naked as part of her routine, which includes an act called God Save The Queen.
At the time, Katrina told Now she'd love to perform for the Royal Family but was scared she'd give Prince Philip, 91, 'a heart attack'.

Although Katrina's agent has denied that she's been approached 
by the adult magazine, both she and Playboy tellingly refused to comment to Now about the, um, indecent proposal.
Read more about Kate Middleton in Now magazine dated 18 June 2012 - out now!
Pippa Middleton wearing Dannii Minogue's label Project D to wedding>>
SEE PICTURES Tennis fan Pippa Middleton braves the rain in denim>>
SEE PICTURES Pippa Middleton stays fit with a run at the Blenheim Triathlon>>
Pippa Middleton enjoys a day at the French Open tennis tournament in Paris>>
MORE PICTURES Amazing facts about Kate Middleton - Prince William's wedding belle>>