Saturday 09 June 2012
OMG! Cheryl Cole and Prince Harry about to start the next royal romance?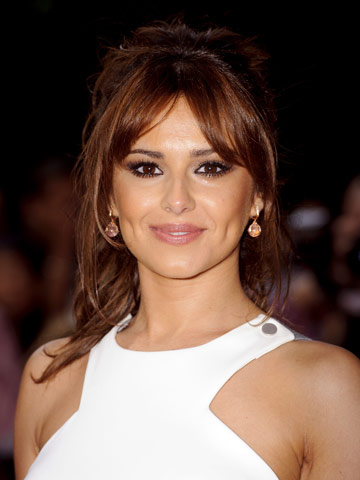 Cheryl Cole performed with Gary Barlow at the Diamond Jubilee concert
It seems Cheryl 
Cole and Prince Harry got on very well at last weekend's Diamond Jubilee concert after party.
Singer Cheryl is said to have chatted 'at length' with Harry after taking him aside for some alone time.
Romance could be on the cards as they're both single, Harry thinks Cheryl's hot and she longs to be a Royal bride.
'Prince Harry's my favourite,' Cheryl admitted last year.
'He's relatable, one of us - but royal and with a posh voice.'
The 28-year-old also told Marie Claire recently: 'I love Prince Harry.
'Actually, I had a dream last night I married Prince Harry and was a real-life princess.
'It's true.'
Harry, 27, confessed to Cheryl's X Factor pal Joe McElderry in 2009 that he was 'so jealous' he 'got to spend weeks with Cheryl'.
Mmmmm.
NEW PICTURES The Queen's weekend Diamond Jubilee celebrations in London>>
NEW PICTURES Cheryl Cole wears nude dress to meet Prince Charles>>
SEE PICTURES Cheryl and Ashley Cole: The story so far>>
MORE PHOTOS See all the photos of Ashley Cole's ex Cheryl Cole looking red hot at the Elle Style Awards 2011>>
SEE PICTURES The life of Ashley Cole's ex Cheryl
Cole>>
FASHION GALLERY SPECIAL Cheryl Cole's fashion history - the highs and the lows>>
Esme Riley