Thursday 07 June 2012
Cheryl Cole: I wanted to have a family with Ashley Cole instead of releasing a solo album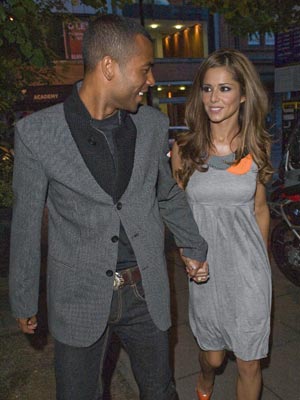 Ashley and Cheryl Cole divorced in September 2009 after nearly 3 years of marriage
Cheryl Cole has admitted that she originally had no plans to record an album on her own after Girls Aloud decided to take a break.
The singer admits she was instead keen to have children with her then husband Ashley Cole.
'At the time, I would have had a family. At the time I was still married!' says Cheryl, 28.
The singer, who released her first solo work in 2009, says it was good friend Will.i.am who convinced her to go it alone.
'It was actually Will saying to us, "You know you're going to do a solo record, right?", and I was saying, "I don't want to, not yet",' Cheryl tells Popjustice.
'And he was like, "I think you should. You need to".
He said, "I'm excited, I want to be involved with it".
'So he was involved from day one. I recorded my first ever solo song with Will.'
Cheryl and Ashley, 31, divorced in September 2009 amid rumours he'd cheated.
SEE PICTURES Cheryl Cole wears Victoria Beckham>>
NEW PICTURES Cheryl Cole stuns in red hot designer dress at Cannes Film Festival 2012>>
SEE PICTURES Cheryl and Ashley Cole: The story so far>>
SEE PICTURES Cheryl Cole impresses US in sexy mini dress>>
MORE PICTURES Cheryl Cole's sexy black backless dress shows off new tattoo at The Brit Awards>>
Esme Riley