Wednesday 06 June 2012
SHOCK! Breast cancer survivor Sheryl Crow: I have a brain tumour but it's benign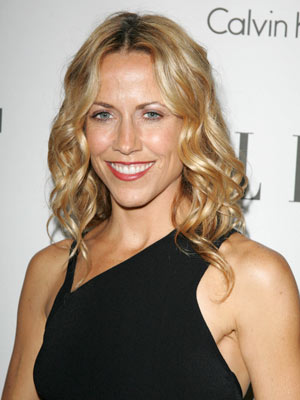 Sheryl Crow has had a rough time
Sheryl Crow has revealed that she was diagnosed with a brain tumour in November.
But the 50-year-old singer-songwriter, who went to hospital for tests after she experienced memory loss, has no symptoms and insists she doesn't 'have to worry about it'.
'The tumour is a meningioma; it's typically benign and develops from the protective linings of the brain and spinal cord,' Sheryl's spokeswoman tells E! News.
'She is doing great and is healthy and happy.'
Sheryl, who's adoptive mum to two boys, beat breast cancer in 2006 after undergoing surgery and radiation therapy.
Fans are understandably worried - but Sheryl reassures them she's fine.
'Hey everyone - don't worry about my "brain tumor", it's non-cancerous. Feeling healthy, happy & working on my new record!' Tweets Sheryl.
'Appreciate the love and support, I'm fine, really! Watch me on @TheTonyAwards this Sunday night!'

Esme Riley