Wednesday 06 June 2012
WEDDING JOY! Miley Cyrus and Liam Hemsworth get engaged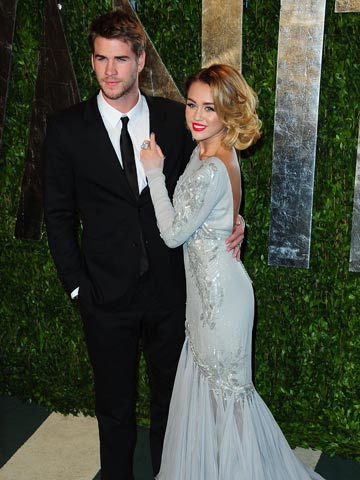 Liam Hemsworth and Miley Cyrus have been dating for 3 years
Miley Cyrus is marrying her Australian actor boyfriend Liam Hemsworth.
US star Miley, who found fame as Disney favourite Hannah Montana, met Liam in 2009 when they co-starred in tear-jerker movie The Last Song.
'I'm so happy to be engaged and look forward to a life of happiness with Liam,' Miley, 19, tells People.com.
Liam, 22, proposed to Miley on 31 May with a 3.5-carat diamond ring from jeweller Neil Lane.
'Life is beautiful,' Tweets Miley.
SEE PICTURES Engaged Celebrities>>
SEE PICTURES Celebrity weddings 2011>>
SEE PICTURE Miley Cyrus fakes lesbian
kiss>>
SEE PICTURE Miley Cyrus goes for dinner date
with Justin Bieber>>
PICTURE GALLERY Miley Cyrus rocks G-A-Y in
raunchy outfit>>
SEE PICTURES Miley Cyrus shoots sexy new
video>>
Esme Riley