Monday 11 June 2012
Kate Middleton tells Pippa: I need to find you a man!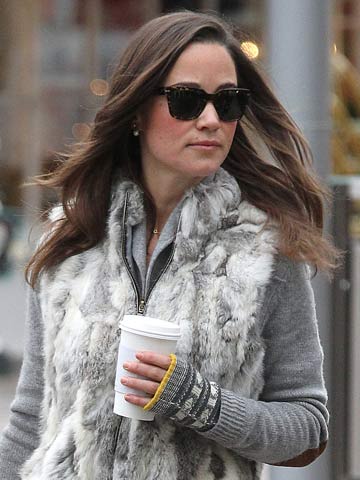 Pippa Middleton is enjoying being single
It's no secret that Kate Middleton's relationship with her sister Pippa Middleton, 28, has been under considerable strain in recent weeks.
But Now can reveal that Kate has come up with a cunning plan to try to rein in her sister's wild streak - she wants to find her a good man who'll be a steadying influence on her.
'Relations between the sisters are fairly fractured in comparison to how they used to be,' says a source.
'Kate thinks that if Pippa focuses on a new romance it'll calm her down.
'So she's planning on playing cupid by inviting a number of her single male friends to Wills' birthday bash.'
Although Pippa's never short of male attention, she hasn't been in a serious relationship since splitting with long-term boyfriend Alex Loudon, 31, in November.
Since then she's been romantically linked with aristocrat George Percy, 27 - and been embroiled in a series of scandals.
In April, her antics during a wild weekend in Paris left Kate fuming.
Oh Kate, please find her a good man soon...
Read the full story about Kate and Pippa Middleton in Now magazine dated 11 June 2012 - out now!
Pippa Middleton wearing Dannii Minogue's label Project D to wedding>>
SEE PICTURES Tennis fan Pippa Middleton braves the rain in denim>>
SEE PICTURES Pippa Middleton stays fit with a run at the Blenheim Triathlon>>
Pippa Middleton enjoys a day at the French Open tennis tournament in Paris>>
MORE PICTURES Amazing facts about Kate Middleton - Prince William's wedding belle>>