Thursday 31 May 2012
Gossip Girl's Chace Crawford: Cheryl Cole sounds like a queen who's unbelievably awesome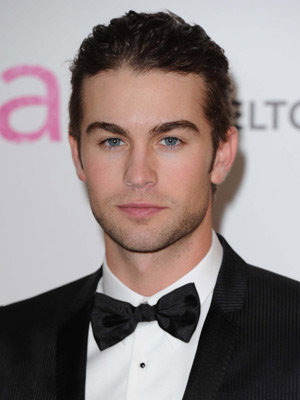 Chace Crawford plays Nate Archibald in Gossip Girl
Chace Crawford has taken a liking to Cheryl Cole.
Though Cheryl has a cameo in Chace's film What To Expect When You're Expecting, he's yet to meet the Geordie singer - but he wishes he had.
'She sounds like this queen who's unbelievably awesome,' says Chace, 26.
'Everyone was talking about how great she was and sweet and obviously she's very beautiful.'
Super-keen Chace even jokes that he'd take Cheryl along as a guest to his Gossip Girl co-star Liz Hurley's wedding.
And it seems romance isn't completely out of the question - Cheryl gave a very definite answer when asked to identify her favourite actor on Twitter.
'Chace Crawford :D,' Tweeted Cheryl, 28.
SEE PICTURES Cheryl Cole wears Victoria Beckham>>
NEW PICTURES Cheryl Cole stuns in red hot designer dress at Cannes Film Festival 2012>>
SEE PICTURES Cheryl and Ashley Cole: The story so far>>
SEE PICTURES Cheryl Cole impresses US in sexy mini dress>>
MORE PICTURES Cheryl Cole's sexy black backless dress shows off new tattoo at The Brit Awards>>
Esme Riley