Thursday 31 May 2012
Rihanna: I'd like to watch hot Cheryl Cole bend over while she works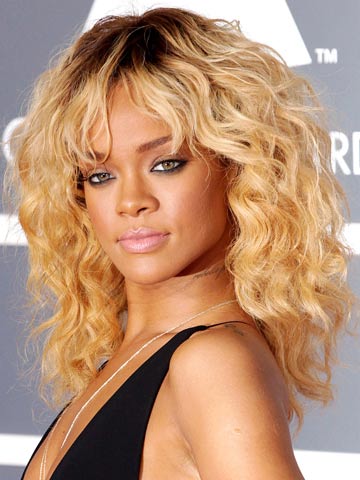 Rihanna is famed for her raunchy on-stage performances
Rihanna is enjoying lusting over 'beautiful' Cheryl Cole.
The 24-year-old Bajan beauty would love to see Cheryl getting sweaty doing the housework.
'Ooh! Cheryl Cole is...hot!' Rihanna tells Esquire.
'I would just like to watch her work.
'Preferably cleaning things on the floor. Picking up stuff on the floor. Bending over.'
Rihanna has always been open about her admiration for Chezza and it seems the feeling is mutual.
In March Ri-Ri told Cheryl on Twitter that she'd been 'pervin' over her - and discovered that the Girls Aloud star feels the same way.
'No problem.. @rihanna I'm always pervin on you anyway.. Minus interviewer.. Lmao #girlcrush #pervin4thefunofit,' replied Cheryl, 28.
SEE PICTURES Cheryl Cole wears Victoria Beckham>>
NEW PICTURES Cheryl Cole stuns in red hot designer dress at Cannes Film Festival 2012>>
SEE PICTURES Cheryl and Ashley Cole: The story so far>>
SEE PICTURES Cheryl Cole impresses US in sexy mini dress>>
MORE PICTURES Cheryl Cole's sexy black backless dress shows off new tattoo at The Brit Awards>>
SEE PICTURES Rihanna's style file>>
SEE PICTURES Rihanna's rise to fame>>
SEE PICTURES Rihanna rocks new red hair and dress to turn on Christmas lights>>
SEE PICTURES Rihanna's sexy concert in New York>>
Esme Riley