Thursday 31 May 2012
One Direction's Harry Styles: We'd love to star in a Romeo And Juliet movie together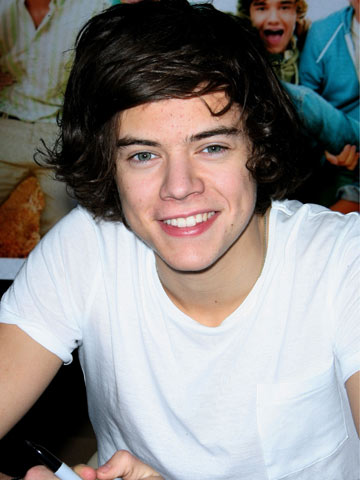 Harry Styles is single
Harry Styles and One Direction are thinking about film stardom - but they don't have an action-packed blockbuster in mind.
The chart-topping band, who are currently touring America, like the idea of a Shakespearean love story.
'Movies are something we would consider. But it would have to be what we want,' says Harry, 18.
'We would love to do Romeo And Juliet, as depicted by One Direction, and we should play the parts
'Niall would be Juliet!'
Poor Niall! But oddly, the 18-year-old blond is more than happy to embrace the leading female role.
'I'd do whatever is good for the group,' Niall tells The Sun.
'I'm there. We are all there for each other.'
SEE PICTURES Harry Styles and One Direction take US tour to New Jersey>>
SEE PICTURES One Direction fool around with toy guns at Men In Black 3 movie premiere in US>>
PHOTO GALLERY Harry Styles' life in pictures>>
PICTURES Harry Styles and the 1D boys have fun in the sun in Australia>>
SEE PICTURES Harry Styles and One Direction show off hot new hair in sexy magazine shoot>>
SEE PICTURES Harry Styles and One Direction sign copies of album Up All Night in New York to mark US release>>
SEE PICTURES Harry Styles and One Direction perform new song Gotta Be You on German TV show>>
SEE VIDEO Harry Styles and One Direction mobbed by screaming fans in London>>
Esme Riley
Harry Styles supports Cancer Research UK



One Direction coming soon
Teen Now meets One Direction part 1
Teen Now meets One Direction part 2
Capital FM Jingle Bell Ball part 2