Wednesday 30 May 2012
Brad Pitt: Have you seen the way they butcher cows? It's horrendous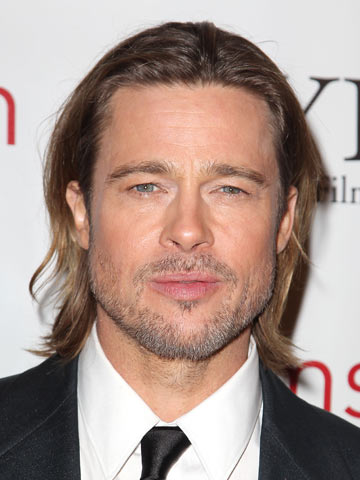 Brad Pitt and Angelina Jolie have 6 kids
Brad Pitt plays a ruthless hitman in new movie Killing Them Softly but he's not worried about playing such a violent character.
'Violence is an accepted part of the gangster world,' he says.
'Murder is an accepted possibility when you're dealing in crime. I would have a much harder time playing a racist.'
And Brad, 48, believes we live with brutal killing all around us.
'If you've ever had a hamburger, have you seen how they butcher cows?' he asks. 'It's barbaric, it's horrendous. It's very violent.
'This is the world we live in.'
SEE PICTURES Brad Pitt and Angelina Jolie - a love story in photos>>
SEE PICTURES Angelina Jolie - from sultry teenage to sexy Hollywood star>>
SEE PICTURES Brad Pitt and Angelina Jolie's loved-up date at the Super Bowl>>
SEE PICTURES Angelina Jolie and Brad Pitt nuzzle up at Cannes>>