Friday 01 June 2012
Josie Gibson: My wobbly body's made me insecure in the bedroom!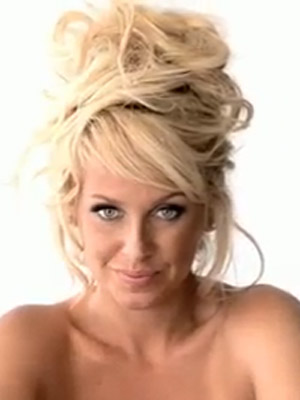 Josie Gibson has been dating boyfriend Luke Sanwo for 6 months
Now columnist Josie Gibsonis not feeling her most confident after putting on weight again - and being snapped in a bikini.
'I asked Lukey if he was embarrassed and he said no and added that 
I'm really pretty, bless him,' Josie, 27, tells us.

'I also switched my ringtone to Rod Stewart's Da Ya Think I'm Sexy to give myself a boost.
'Since we stopped drinking, me and Lukey have been getting on better than ever.
'We've been out walking Roxy for miles and even joined a proper ghost hunting company.
'Things still aren't up to scratch in the sack, but that's more about me and my weight insecurities than about him.
'I've told him 
to prepare himself though - when 
I get thin, I'll 
be naked all the time!'
Read Josie Gibson's full column Just Josie! in Now magazine dated 4 June 2012 - out now!
SEE PICTURES At home with Josie Gibson>>
EXCLUSIVE PICTURES Big Brother winner Josie Gibson gets naked for Now>>
EXCLUSIVE VIDEO Big Brother star Josie Gibson's nude shoot>>
MORE PICTURES Josie Gibson and John James' love story>>
PHOTO GALLERY Josie Gibson on John James>>