Wednesday 30 May 2012
MIC's Millie Mackintosh: I worried it was a joke when Professor Green called and asked me out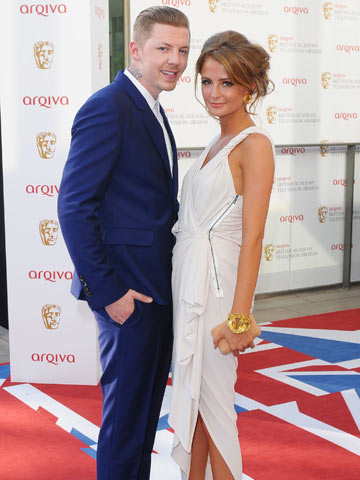 Millie Mackintosh debuted her relationship with Professor Green since February
Millie Mackintosh has admitted that she was a little sceptical when Professor Green first asked her on a date.
Rapper Pro Green - real name Stephen Manderson - called Millie after he saw her posing in her underwear for lads' mag FHM.
'I did worry that it was a joke and that it could be someone pretending to be him,' says Millie, 22.
'But we had a great chat, met for dinner and, 5 months later, we're still going strong.'
Loved-up Millie vows never to make her romance with Pro, 28, a focus on Made In
Chelsea.
'My relationship with Steven isn't open to the cameras,' Millie tells the Daily Telegraph.
'I'm not sacrificing it for air time.
'We
can't help being photographed together when we go out but we're not
going to talk candidly about what we get up to behind closed doors -
it's our private life.'
SEE VIDEO Millie Mackintosh and Caggie Dunlop's make-up masterclass>>
SEE PICTURES Made In Chelsea girls show TOWIE cast how to dress at London party>>
SEE PICTURES Millie Mackintosh attends InStyle's 10th anniversary party in London>>
EXCLUSIVE VIDEO Behind the scenes at Caggie Dunlop and Millie Mackintosh's photo shoot>>
Esme Riley