Monday 28 May 2012
Cheryl Cole: I've dined with Prince Charles but I've also sat in a 'crack den'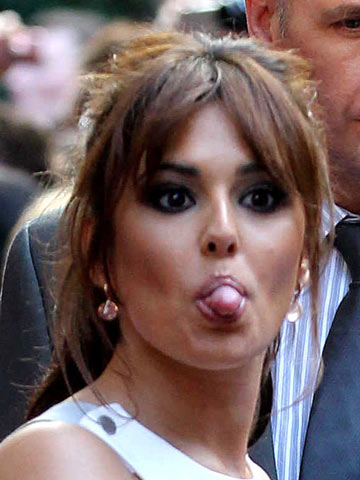 Cheryl Cole has a cameo in new Hollywood movie What To Expect When You're Expecting
Cheryl Cole has come a long way since growing up on a Newcastle council estate.
The singer feels like she's experienced both extremes of the class divide on her route to fame and fortune.
'I've dined with Prince Charles, but I've also sat in a crack den, if you like,' says Cheryl, 28.

And Cheryl, who happily describes herself as a 'chav', feels it's her childhood that's made her older than her years.
'People have said that to me since I was 12 years old: "You've got a seriously old soul on your shoulders",' Cheryl tells The Observer Magazine.
'I think maybe I was exposed to a lot when I was young.'
SEE PICTURES Cheryl Cole wears Victoria Beckham>>
NEW PICTURES Cheryl Cole stuns in red hot designer dress at Cannes Film Festival 2012>>
SEE PICTURES Cheryl and Ashley Cole: The story so far>>
SEE PICTURES Cheryl Cole impresses US in sexy mini dress>>
MORE PICTURES Cheryl Cole's sexy black backless dress shows off new tattoo at The Brit Awards>>
Esme Riley