Tuesday 29 May 2012
Revealed: Cheryl Cole's ultimate revenge on Ashley Cole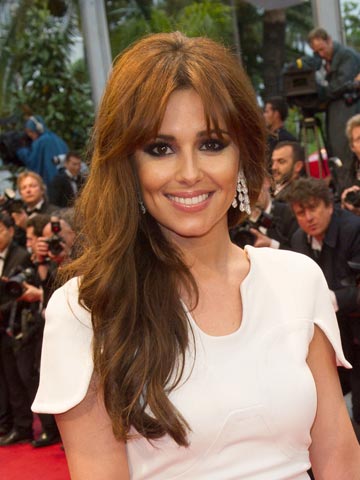 Cheryl Cole has a cameo role in What To Expect When You're Expecting
It's been a traumatic 12 months for Cheryl Cole.
Exactly a year ago she was publicly humiliated when she was sacked from the US X Factor.
She all but vanished, spending her time holed up in 
US recording studios and barely putting a foot on a red carpet.
But Cheryl, 28, was planning 
a comeback that would blow us away.
And boy, has she done it with a hot new single, a cameo in a Hollywood film, plus her performance on The Voice at the weekend.
And it seems she's got another battle plan: getting the perfect revenge on the 
people who've contributed to 
the toughest time of her life.
When asked what advice she'd give herself if she could turn back the clock, Cheryl says: 'Just be strong and stick up for yourself. Don't allow them to drag you down.'
And that's just what our favourite pop princess is doing...
Her love rat ex Ashley Cole, 31, has always been desperate to win her back but Cheryl's decided that ship has long since sailed.
Despite recently agreeing to meet up with him and his mum Sue Cole at the north London house she rents 
from his pal Jermaine Jenas, Cheryl's moved on.
Ashley's far from happy - especially 
as she's been enjoying a flirtathon with a host of hotties.
Now Cheryl's struck up a new friendship with bad boy Chris Brown, 23, calling for people 
to 'move on' after he beat 
up her pal Rihanna in 2009. Chris Tweeted his thanks.
Ashley's said to be fuming about her flirtations and we're told he even called Cheryl last week but she joked: 'Now you know how it feels', in reference to the way he flaunted his conquests after their split in February 2010.
A source says: 'Ashley knows he can't have her. She's ready 
to find love again with someone who'll treat 
her better.'
Read the full story about Cheryl Cole in Now magazine dated 4 June 2012 - out now!
SEE PICTURES Cheryl Cole wears Victoria Beckham>>
NEW PICTURES Cheryl Cole stuns in red hot designer dress at Cannes Film Festival 2012>>
SEE PICTURES Cheryl and Ashley Cole: The story so far>>
SEE PICTURES Cheryl Cole impresses US in sexy mini dress>>
MORE PICTURES Cheryl Cole's sexy black backless dress shows off new tattoo at The Brit Awards>>