Thursday 24 May 2012
Little Mix's Perrie Edwards: Zayn Malik and I think our relationship is better when he's on tour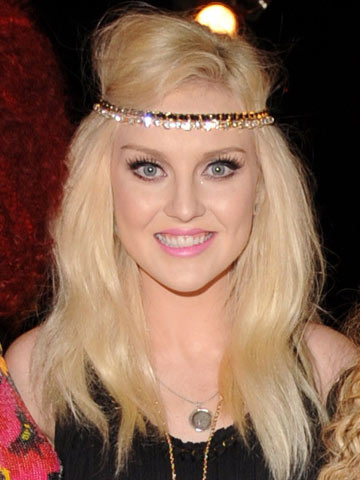 Perrie Edwards won The X Factor with Little Mix in 2011
Perrie Edwards has been gushing about her relationship with One Direction singer Zayn Malik.
The pair went public at the weekend, kissing and hugging before Zayn, 19, headed off for 1D's tour of the States.
'Obviously we are together, and I think everyone knows that now,' says Perrie, 18.
'I am really, really happy, but I'm not gonna get into details.'
The Little Mix singer, whose new single will be out in July, has no worries about her boy's busy schedule playing concerts around the world.
'We think it's better (when he's on tour),' Perrie tells This Morning.
'It's more understanding because you get it and it's more exciting when you see each other.
'But when you don't see each other, you're so focused in the studio, our mindset is on what we're doing, so it's important to be like that.'
NEW PICTURE Zayn Malik and Perrie Edwards kiss goodbye>>
NEW PICTURES The boys are back - Zayn Malik and One Direction return to UK>>
MORE ONE DIRECTION PICTURES The 1D boys have fun in the sun in Australia>>
SEE PICTURES Zayn Malik and One Direction show off hot new hair in sexy magazine shoot>>
SEE PICTURES Zayn Malik and One Direction sign copies of album Up All Night in New York to mark US release>>
SEE PICTURES One Direction continue US tour without Zayn Malik>>
SEE PICTURES One Direction and red carpet guests at the Brits 2012>>
SEE VIDEO Zayn Malik and One Direction mobbed by screaming fans in London>>
NEW PICTURES Perrie Edwards and Little Mix: From solo singers to hot X Factor girl group>>
SEE PICTURES The X Factor final 16 contestants settle into their new house>>
SEE PICTURES The X Factor 2011 Final 16>>
Esme Riley
VIDEO: Harry Styles supports Cancer Research UK

VIDEO: One Direction coming soon
VIDEO: Teen Now meets One Direction part 1
VIDEO: Teen Now meets One Direction part 2
VIDEO: Capital FM Jingle Bell Ball part 2 with One Direction